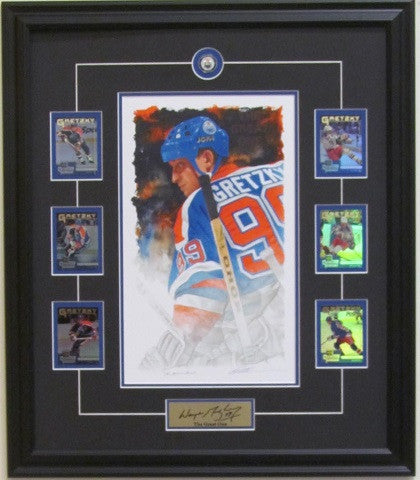 Wayne Gretzky - Art of Glen Green
Edmonton Oilers #99 Wayne Gretzky Limited Edition Print.
This limited edition Wayne Gretzky print by artist Glen Green comes professionally framed with 6 Upper Deck cards and replica digital Wayne Gretzky autograph. The print is signed and numbered by the artist.
The overall size of the frame is 22" x 28".