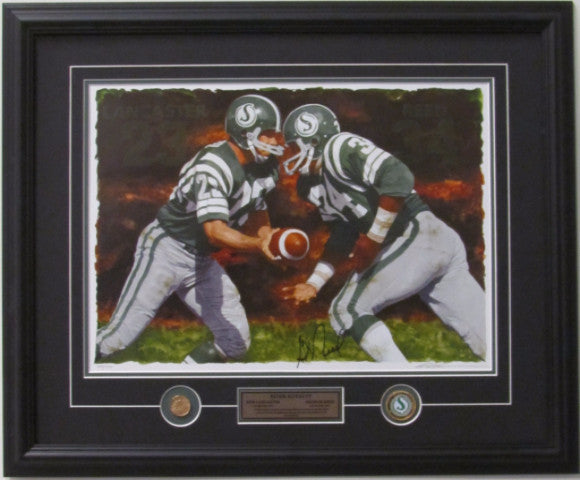 Rider Royalty - Reed and Lancaster - Art of Glen Green
Glen Green's Rider Royalty Limited Edition Print signed by George Reed.
This 16" x 22" Limited Edition Print of Ron Lancaster and George Reed by artist Glen Green comes professionally framed with a Centennial Loonie. This print is autographed by George Reed. Signed and numbered by the artist Glen Green.
The overall size of this framed memorabilia is 22" x 28".