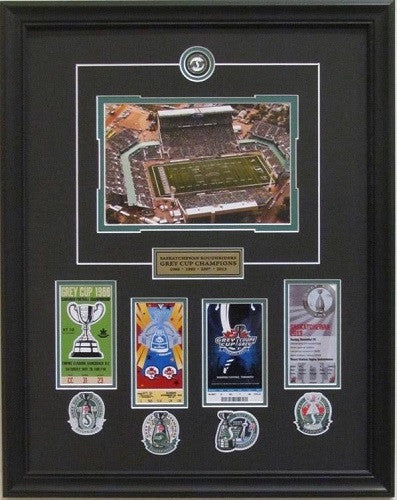 Mosaic Stadium - Grey Cup Championship Tickets
Mosaic Stadium Aerial View with Grey Cup Tickets.
This aerial view photo of Mosiac Stadium comes professionally framed and includes replica Grey Cup tickets and woven patches from the Riders 4 Championship games.
The overall size of this framed memorabilia is 20" x 28".