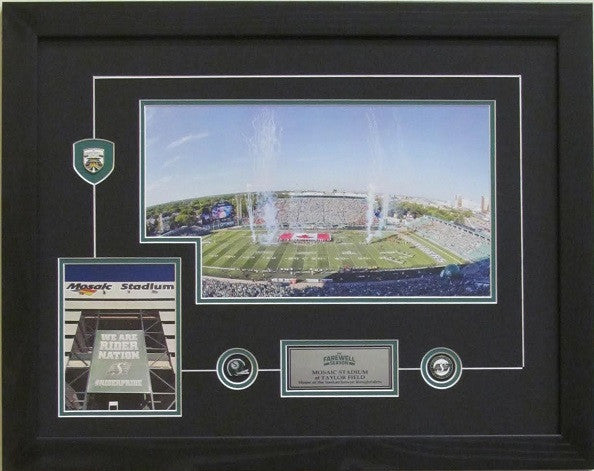 Mosaic Stadium Farewell Season
Panoramic shot from the second deck at Mosaic Stadium.
This professionally framed piece features an 11" x 17" panoramic view of Mosaic Stadium  and a 5" x 7" shot of the exterior of the West grand stand.  Also included is a Farewell Season collector patch and descriptive plaque.
The overall size of this framed memorabilia is 24" x 28".