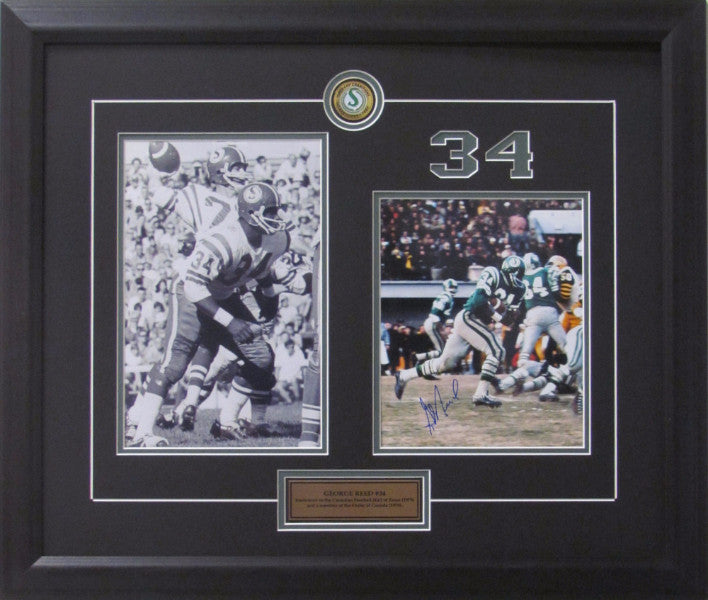 George Reed #34
Riders Full Back #34 George Reed signed.
This George Reed autographed piece comes professionally framed with Riders Collector coin, laser-engraved number 34 and descriptive plaque.
Players featured in the two photos are George Reed and Ron Lancaster.
The overall size of this framed memorabilia is 20" x 24".