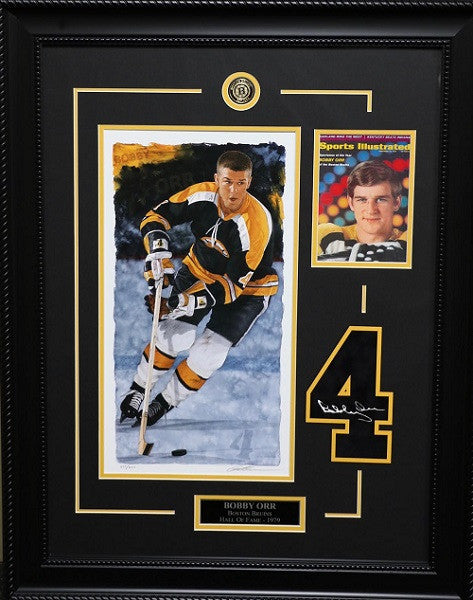 Bobby Orr - Art of Glen Green
Boston Bruins #4 Bobby Orr Limited Edition Print.
This limited edition Bobby Orr print by artist Glen Green comes professionally framed with a suede laser-cut number and Sports Illustrated cover. The print is signed and numbered by the artist.
The overall size of this framed memorabilia is 22" x 28".