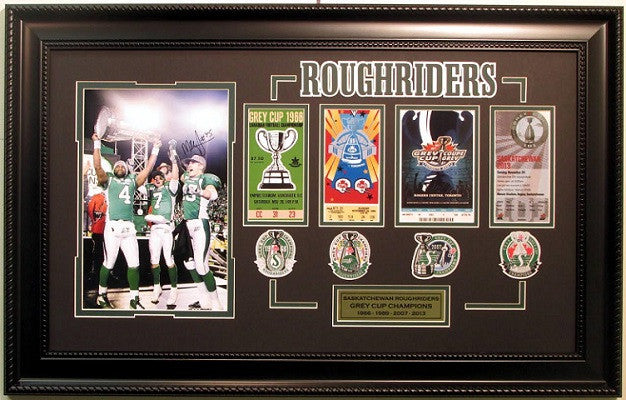 2013 Grey Cup Champions
2013 Riders Grey Cup Presentation with Grey Cup Tickets signed by Mike McCullough.
This 8" x 12" photo autographed by Mike McCullough comes professionally framed with replica tickets and collector woven patches from the 4 (1966, 1989, 2007, and 2013) Riders Grey Cup Championship games.
Players featured in the photo at the 2013 Grey Cup trophy presentation are Darian Durant, Weston Dressler, and Mike McCullough.
The overall size of this framed memorabilia is 20" x 24"