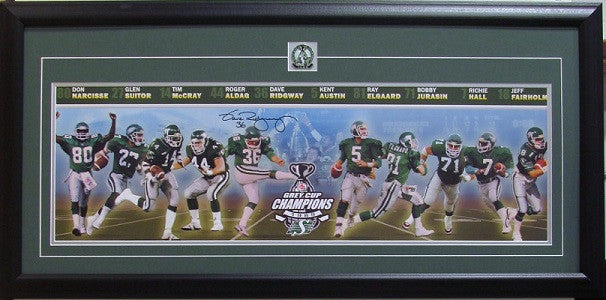 1989 Grey Cup Champions
Gameday Exclusive: 1989 Grey Cup Panoramic Frame signed by Dave Ridgway
This 12" x 36" collage poster of the 1989 Champion Riders comes professionally framed with double matting and a 1989 Riders Collector Coin.
The poster is signed by kicker Dave Ridgway and includes star players (from left to right) Don Narcisse, Glen Suitor, Tim McCray, Roger Aldag, Dave Ridgway, Kent Austin, Ray Elgaard, Bobby Jurasin, Richie Hall, and Jeff Fairholm.
The overall size of this framed memorabilia is 18" x 40".